We're a diverse, creative, idealistic team, with many talents and a practical bent, ready to cooperate with anyone seeking to make life better for themselves and, especially, all others.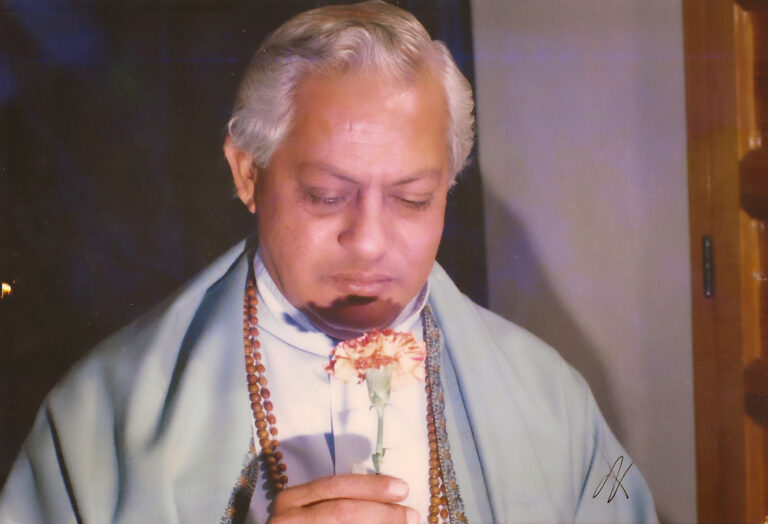 Started in 1976 by Gururaj Ananda Yogi, The International Foundation for Spiritual Unfoldment has as its core mission to open through meditation, spiritual practices, and practical wisdom, the latent goodness that is in humanity, to open the heart of humanity to the love that is within us, and spread and share it with our fellow human beings.
The essence within our services is universal, without regard to culture, doctrine or dogma. They are not intended to be the expression of any single point of view, but fuel that will add to your own fire of further inquiry and knowledge. Test it in the laboratory of your own life. If it benefits you, hold tightly to it; if not, discard it.
In our world today, technology has reached, and will continue to reach higher and higher levels, and the mind and thoughts are dominant in today's human experience. Today the world is very intellectually and mentally orientated. The concentration is mostly on the mind and on technological devices. The power technology is putting in the hands of the human civilization today can be dangerous if it is not combined with the quality of the heart. By allowing the heart quality to permeate the mind so that the heart becomes the governing factor, not allowing the mind to pursue the destructive tendencies it has.
Through Meditation Techniques, Spiritual Practices, and teaching the science of Self Knowledge that improves our communication and social abilities, we unveil the essence of all Spiritual Traditions. Our Organization improves society by improving the lives of the individual and introducing the wisdom that comes from the Self-Experience in the education system.
Service is an art, and art is freedom. We serve you in the spirit of an offering freely given by our teachers and facilitators for your benefit.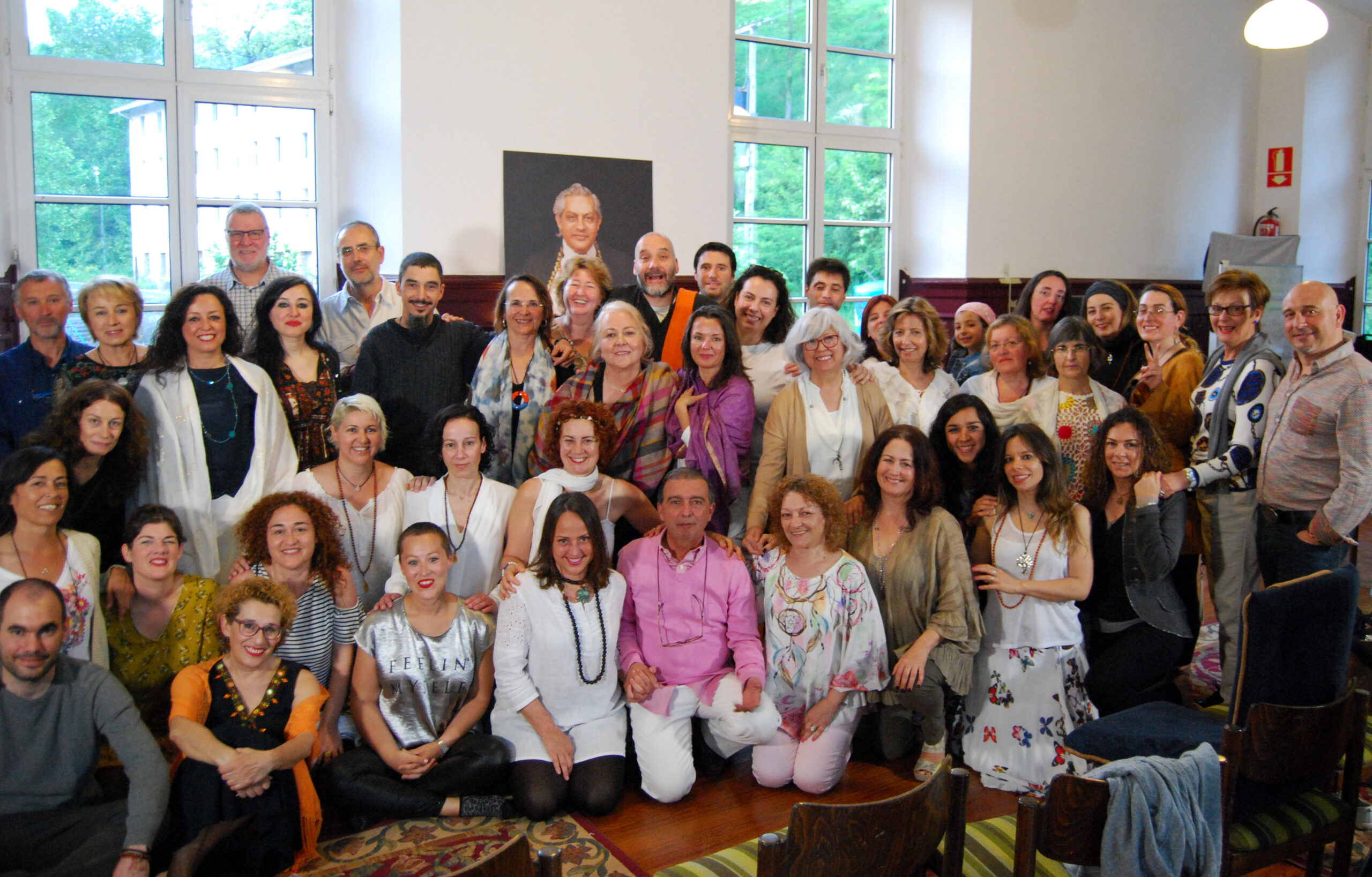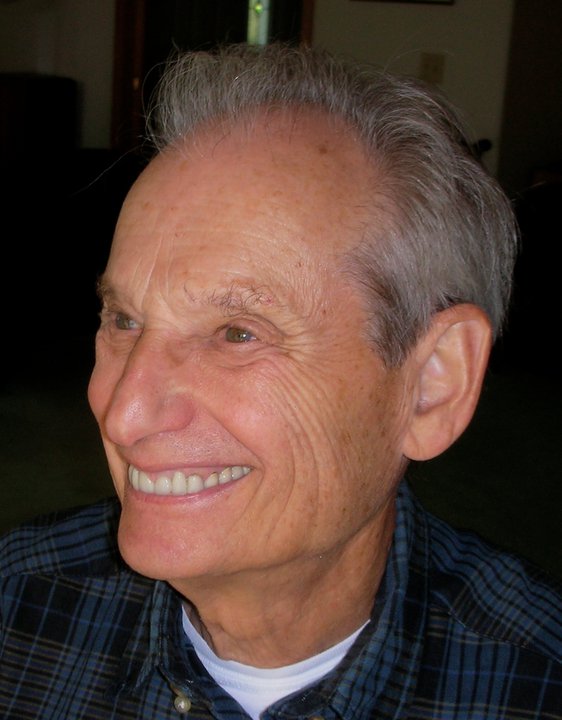 B.S., 1949, Syracuse University (business administration)

M.A., 1956, New York University (human relations)

Ph. D., 1960, New York University (curriculum and instruction) Advanced Meditation Certificate, 1981, American Meditation Society
Mathematics teacher

, 1957-1960, Long Beach, New York

Assistant Professor

, 1960-1965, Rutgers University

Professor Emeritus of Education and Psychology, 1965-1996, Southern Illinois University, Edwardsville
1976, (Argus Communications).
What I've Learned about Values Education
1977 (Phi Delta Kappa Books)
1977, with Saville Sax (Winston Press).
How to Get Rid of Emotions that Give You a Pain in the Neck
1976 (Argus Communications).
Strategies to Inspire Active Learning
1993 (Inspiring Strategy Institute).
After 40 years of meditation and other spiritual practices, I'm now focusing on teaching a direct path for unfolding one's true self. I also train meditation teachers, offer consultations to groups on life skills, human development and the current world situation, serve as the Director of the New York Meditation Society and the President of the International Foundation for Spiritual Unfoldment.
I was born in Madrid, Spain, in 1960.  As a young boy, I was most interested in understanding the secrets of life. I grew up studying biology, chemistry, physics and, by 15 years old, I was in college. I published my first research work in Insect Biochemistry, Pergamon Press (Vol. 10, pp 529-533) on molecular genetics when I was 19. 
After an MBA from the Instituto de Empresa-London Business School, I studied Physics and Medicine at Universidad Autónoma de Madrid; I was a Visiting Scholar at UCal "Berkeley Initiative in Soft Computing" (BISC). 
I then spent some time in business and as an entrepreneur.  During that time I actively participated in two IPOs of Internet-based companies that I helped start: Minorplanet Systems Plc. and Amteus Plc.
In my seeking an understanding of life, I started with biology and molecular genetics. From there, I went to theoretical physics. Finally, I landed in the area of spirituality or self-awareness under the guidance of Gururaj Ananda Yogi, a disciple of Swami Pravitananda, from the Swami Vivekananda lineage, with whom I studied until his passing in 1988.  The approach of Gururaj was non-denominational, non-sectarian, and scientific.  It is the approach I maintain today.
I have lived in the UK, the United States (in the Bay Area of California and New York) and in Spain, where I reside now. 
Recently:   Since I learned about meditation and spirituality I have dedicated myself to bring that wisdom to the public, mostly in my home country, Spain, and in the New York area of the United States.  So far I have taught meditation to thousands of people and certified hundreds of meditation teachers.   I have also opened and operated an Ashram in New York and two Ashrams in Spain to serve the general public and, particularly, the education community.
I also have created and directed the meditation program ongoing in the IP Villabona, a Prison of the Government of Spain, with 1400+ inmates.
Since 2010 I have focused on developing the International Foundation for Spiritual Unfoldment (IFSU), healthy living skills, meditation and spiritual practices worldwide.
As part of my involvement with IFSU, I created a school curriculum to teach healthy living and meditation practices in grades K-1 to K-12 plus a parallel program to teach that to teachers and parents as well, so the support for students is comprehensive and long-term.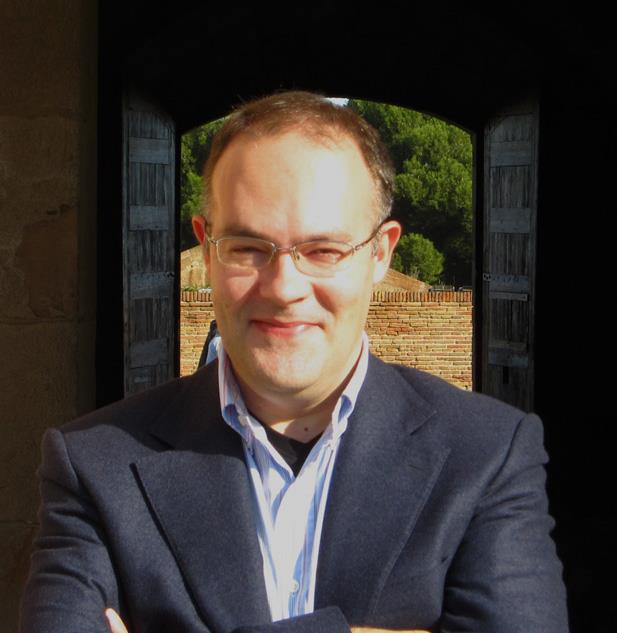 Master in Business Administration (MBA). Certified Civilian Response Team member by the European Union. Wide experience in post conflict scenarios, including Kosovo and Afghanistan.
Expertise in Post Conflict and Crisis Management, Governance and National Development Planning, Donor Coordination, Public Administration Reform, Public Investment Planning and Budgeting, Security Sector Reform, Civil Military Coordination. Monitoring and Evaluation, Quality Management Assessment, Education and Training, Peacebuilding, Conflict Prevention, Conflict Resolution, Humanitarian Coordination and Disaster Response Management. Assessment of proposals and projects. Solid experience in project and program management cycle, logic framework analysis, results based and customer oriented professional.
More than 7 years of expertise in direct international assistance to conflict affected and fragile countries, including Afghanistan Subnational Reform program under the Asian Development Bank and the UN Mission to Afghanistan.
More than 18 years' experience with managing projects, programs and processes concerning peacebuilding, conflict prevention, conflict resolution, governance, development assistance, humanitarian assistance and civil military coordination, including United Arab Emirates, Kosovo, Afghanistan, Pakistan, Mozambique, Tajikistan, Uzbekistan, Colombia and Barbados. Advisor to NATO on civil military coordination, peacebuilding, governance and humanitarian response. Experience as Board Member (pro bono) of several non-profit organizations.
Monitoring and evaluation experience with the Abu Dhabi Government, UN DPKO, UNDP, EU/EC and ADB all along all the professional assignments. Participated in the UNDP final Results oriented/Outcome oriented Evaluation of the Mozambique Police Reform Program and most recently, as international assessor for the Abu Dhabi Public Administration Excellence Awards and assessor for the European Union Horizon 2020 Research and Innovation programme. Certified European Foundation for Quality Management (EFQM) Basic Assessor. Currently preparing to become a certified auditor for Core Humanitarian Standards on Quality and Accountability (CHS)/Humanitarian Quality Assurance Initiative (HQAI).
Participated in specific international training on civil administration, subnational governance and local development, electoral observation and electoral assistance, decentralization and peacebuilding, reintegration, DDR and conflict analysis.
Working as Director of the Barcelona International Peace Resource Center (www.bcnpeacecenter.cat), managing the project created by the Barcelona City Council, leading the organization of international training programs in peacebuilding, conflict prevention, conflict resolution, democratization and governance, local government development in fragile countries, crisis management, humanitarian affairs, civil protection, among others.
Certified Electoral Observer, with direct participation as Short Term Observer to Kosovo 2001 electoral process, and Ukraine 2010 Electoral process. Direct participation as coorganizer with UNDP, EC and the European Center for Electoral Assistance of several international courses on electoral assistance, conflict management and leadership for electoral stakeholders. Local team leader of the ECES Georgia Electoral Commission study visit to Barcelona, Spain.
Certified EU Civilian Response Teams (CRT) member for EU rapid interventions in crisis situations.
The purpose of our organization is to open the heart of humanity; to open up the love that is within us, and spread and share it with our fellow human beings. That is our purpose; therefore, we encourage people to meditate and do their spiritual practices.
Leading International School dedicated to bring together scientific, cultural, and spiritual wisdom in an all encompassing non-denominational approach.
Grounded in Honesty and Sincerity, we promote Non-Attachment, Compassion, Cleanliness, Open Presence, Devotion, Discernment and Spiritual Values with a down to earth practical wisdom
You can get our financial information and tax returns as well as our programs and details on how we use our resources and the donations received in our profile in Guidestar.org https://www.guidestar.org/profile/84-2007892
Adults

Family relationships

Educational Institutions

Religious groups

Communities