Certified Teacher Training
Become a Qualified Mindfulness and Meditation Teacher
"We meditate effortlessly— but our daily living must be filled with effort"
Training program for teachers
IFSU maintains since 1976 a training program for teachers of meditation and mindfulness that consists of various modules that are carried out over a period of between 18 and 36 months depending on the previous experience of our students and that provide the necessary skills to teach meditation and mindfulness in various environments and all kinds of sectors of the population.
The degree and certification we offer is recognized in the USA, UK, Belgium, Denmark, Israel, South Africa, Ireland, Spain and Canada.
IFSU certified teachers are trained in the various trends and protocols currently being taught, including the MBSR protocol, Non-Dualism, Buddhist traditions, Christian contemplative tradition, Raja Yoga, Kriya Yoga, Sufism and Hinduism. Our training goes to the essence of these practices over the cultural differences between them and is taught from a non-denominational point of view.
Become a Certified Teacher
 You need to complete all the required modules and get a total of 390 Credits out of the 460 possible. To get information about each of the modules please click in the box.
To become a Certified Teacher you must achieve 390 Credits out of the 460 possible. Teachers with 460 Credits can apply for a Senior Teacher Certificate. Most of our modules can be completed online except for the R modules that are residential week-end or seven day retreats dedicated to go in depth in the philosohy and essence of each of the disciplines learned.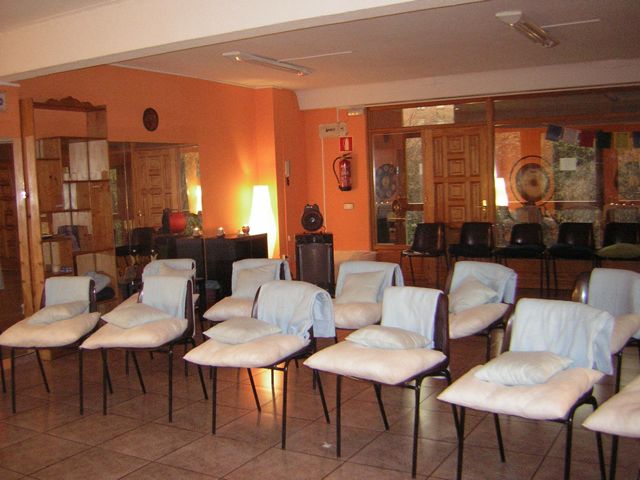 To start your certification Program sign up for the first PoU 1 Module available.
Become a Qualified Mindfulness and Meditation Teacher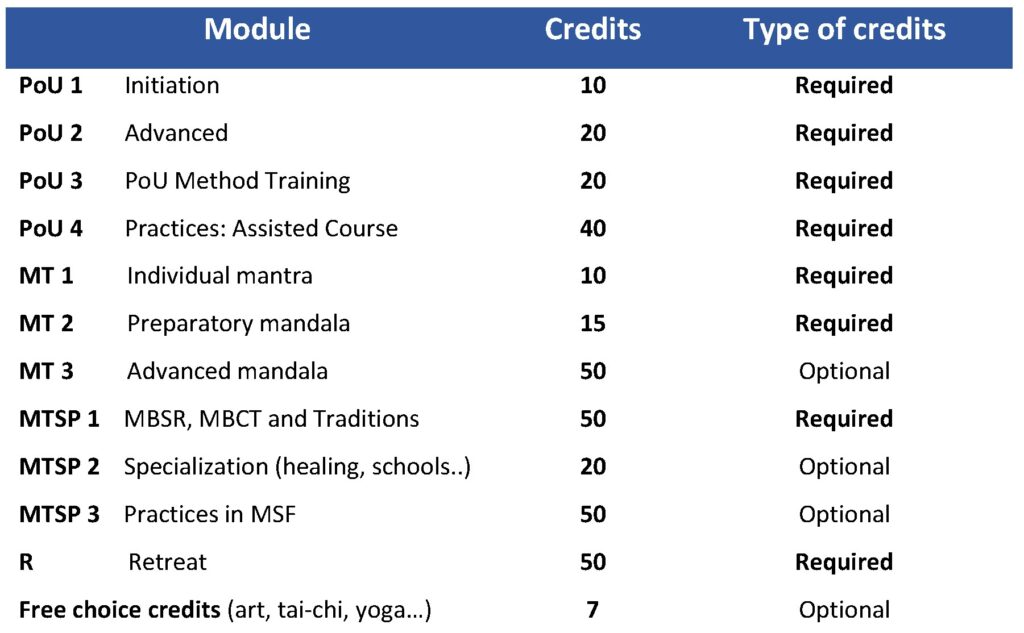 All modules must be completed in the indicated order. After modules PoU 4 and MTSP 3 the student is examined and receives a qualification that indicates how well he has learned and how good he has shown himself to be as a meditation teacher. Teachers that complete all modules and receive a qualification over ¾ automatically become teachers of our organization and have the right to teach in this platform.